Wedding proposal in Tuscany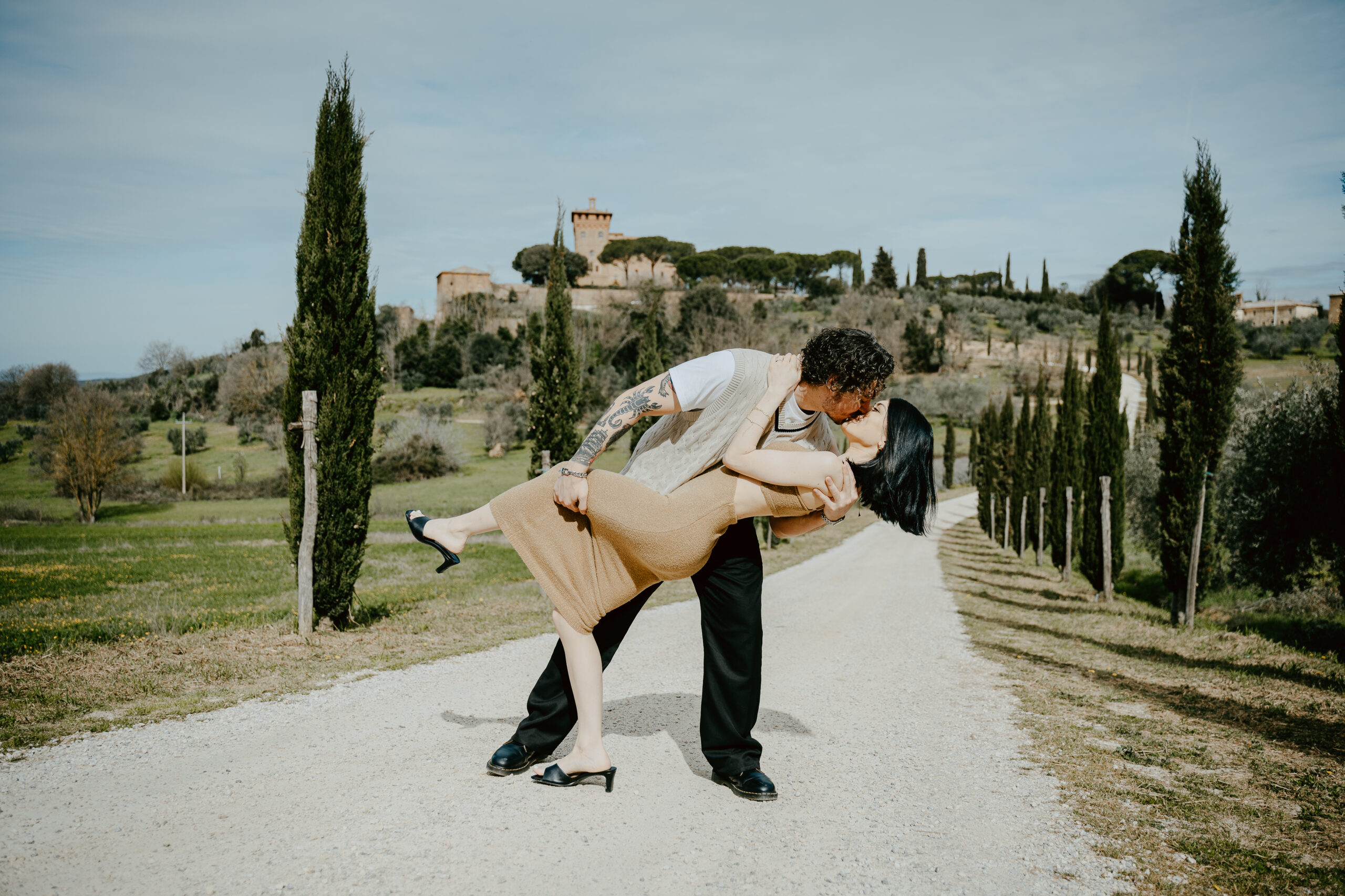 Nothing could be more romantic, with the perfect husband-to-be/wife-to-be would arranging a legendary engagement proposal! As this American young man did for his pretty fiancée.
Please enjoy below the photos of Olivia and Nick's wedding proposal, which took place on a warm early spring day in Pienza.