From US with love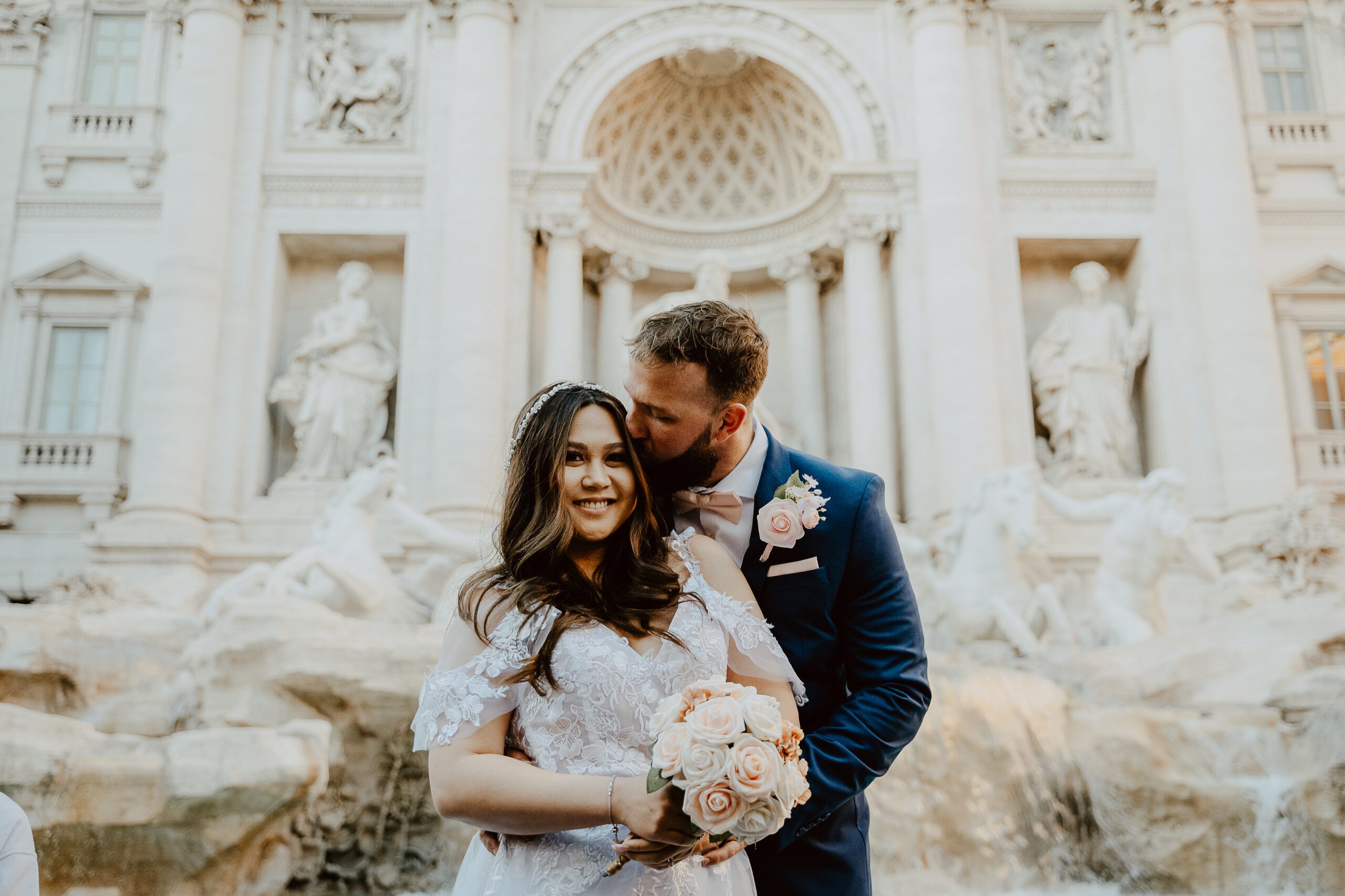 A very short love story that tells of one of the most beautiful cities in the world … Rome.
If you walk around you can observe the city in all its beauty, the open-air monuments and the small places that give life to every street.
Jacqueline and Ben choose Rome to bring home a nice memory, an elopement photo shoot in the most iconic places.
A nice walk in many of the most fascinating areas of Rome, between late afternoon and early evening. From Colosseum to Fontana di Trevi, from the Tempietto di Diana to Gianicolo, where the sunset was waiting for us. As soon as the night lights rise up, Rome becomes intimate: an atmosphere that I recommend to everyone to breathe.
Enjoy!