Ravello couple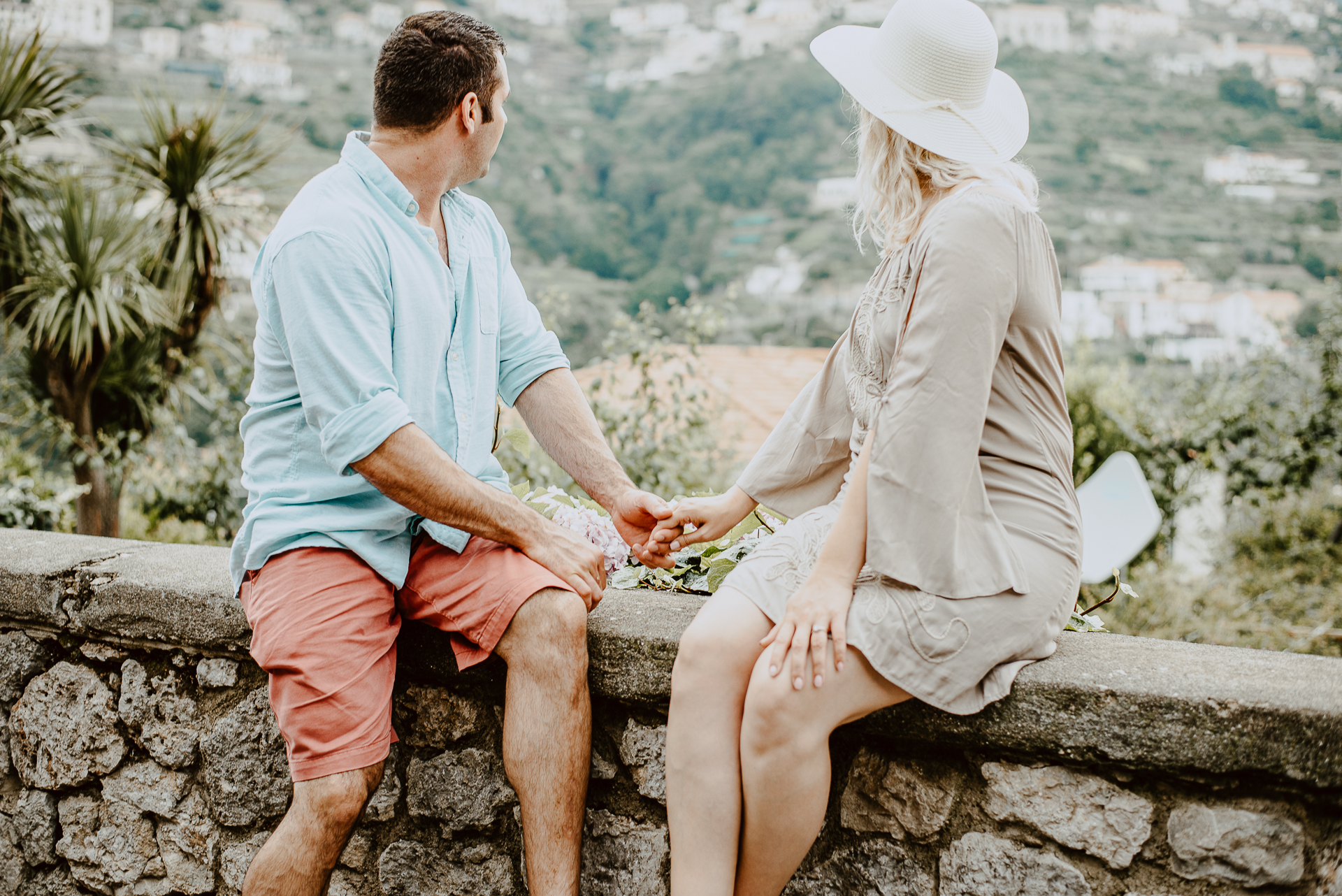 What a wonderful atmosphere: Ravello and Amalfi, jewelleries of the Costiera Amalfitana, the best frame for Holly and Ryan from US. This completely stunning couple were just the sweetest and I'm so happy to have meet them and spent some amazing hours with them, to celebrate their love in Ravello.
Everything in these little towns is magical. The only thing you must do is walk through all the tourists and let yourself being hug by the good vibe of the people of this land. This is the land of courtesy and hospitality.
Ravello is something special. It was probably founded in the sixth century by Romans colonists who ventured among the mountains, a good shelter to escape the destruction of the Vandal barbarians; the first certain information about Ravello date to the ninth century, when all the towns of the Amalfi Coast are united in the state.
It's so easy to get dazed by the smell of the pastry shops where you can buy sweets of every kind, or by the smell of the citrus or of the see. Amalfi bay has a breathtaking view to the sea, a natural terrace with the majestic presence on one side of the Vesuvio, the symbol of Naples.